(formally know as AIOG)
Beyond the PhD or formally known as Academia-Industry Opportunities Group (AIOG) is a student-led group that support peer-professional networking and career development in STEM. Founded in 2018 by Dr. Robert Pijewski and Dr. Giulia Vigone, at the time graduate student and postdoctoral fellows, they wanted to learn about their career options and address a need among their peers to find jobs outside of academia.
In the past, the academic career path was conventional for individuals pursuing graduate education in science however given the number of professorships available more PhDs are considering alternative careers outside academic institutions. The mission of AIOG is to provide opportunities for upper level undergraduate, graduate, and postdoctoral fellows to communicate with scientific professionals with both academic and nonacademic careers.
The Academic Route
The route to academia. In the past, this trajectory was conventional for Ph.D. graduates. However, given the number of professorships available this is no longer the case.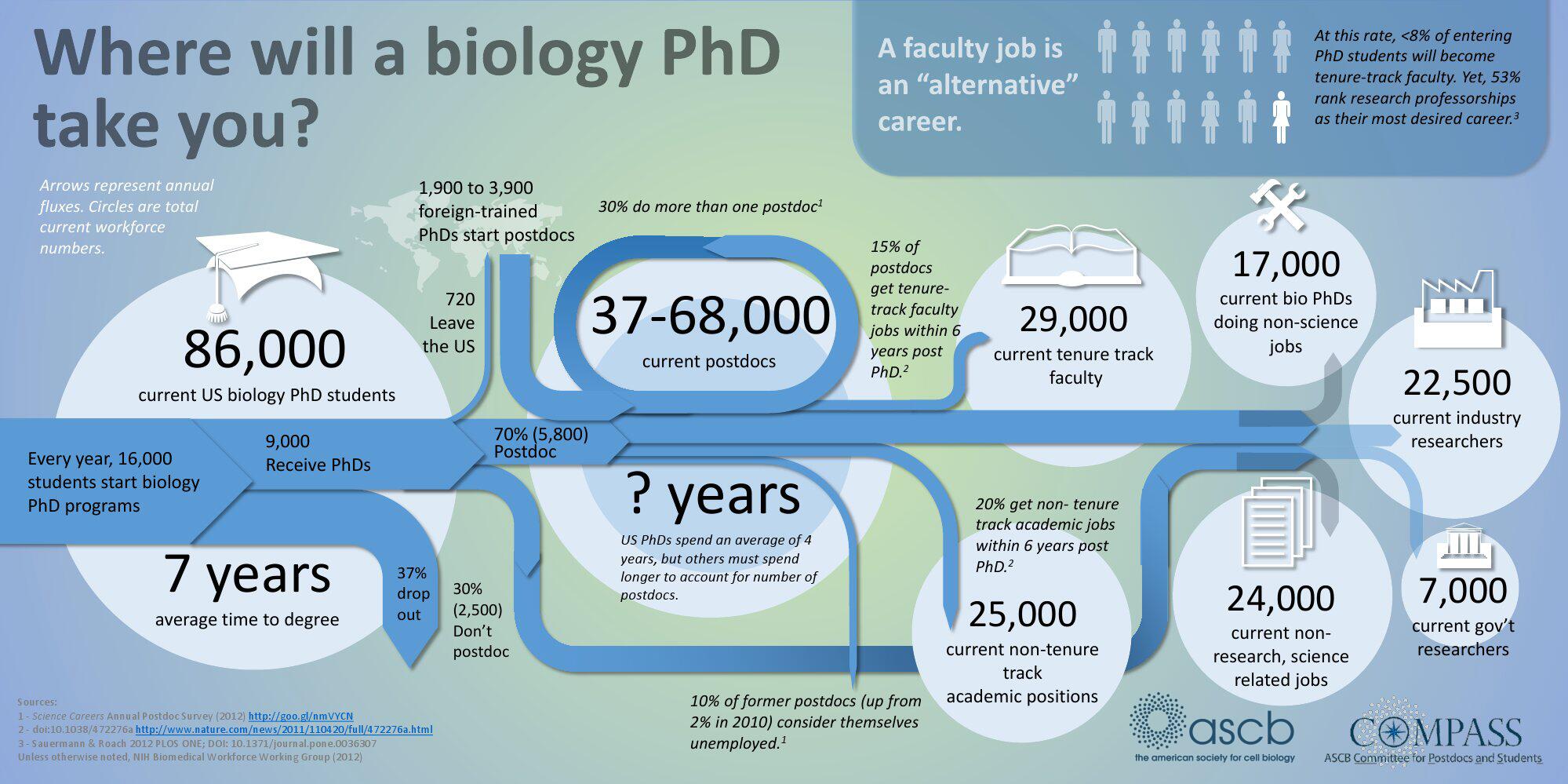 Our main objectives
● Provide information regarding the various careers in the biological sciences for people who are interested in obtaining or have a PhD in science
● Help graduate students and postdocs to identify and develop the skills needed to transition from an academic environment to industry
What People Say
"Excellent organizers, super friendly and helpful. 10/10"
"Great Job!! Thank you so much for the time you put into all these events."
"Had it not been for your efforts we would have never been able to meet such inspirational people at a personal level"